Why Twitter Needs a Better Bookmark Manager
Twitter is not just a social media platform; it's a goldmine of knowledge and insights. Whether you're a Twitter user interested in AI or Elon Musk's latest thoughts, finding important tweets amidst the noise can be challenging. Built-in Twitter bookmarks offer a simple bookmark icon but are too basic. They provide no powerful search or bookmark folders to categorize your favorite tweets.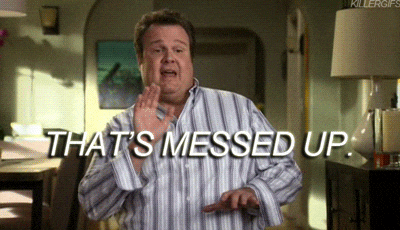 I found good tweets and tried to use Notion to organize them, but Notion UX was slow and the search was limited. That's when I saw the opportunity for Xbase. A powerful Twitter bookmarks manager that helps you get more out of Twitter.
How Xbase turns Twitter Chaos into Insight
For over 18 months, we've been developing Xbase, and it has been backed by some of South Korea's top accelerators. We're on a mission to help you get the most out of Twitter. Turn your Twitter experience from a chaotic stream to an organized library of insights.
Twitter Bookmark Manager 🏷
Organize your favorite tweets into various folders like threads, links, YouTube videos, and more. Access your first bookmark or the latest saved tweet in an instant. You can also export bookmarks as JSON.
Search tweets in under 100ms 🔍
With Xbase, all your Twitter bookmarks are stored on your device, making use of Twitter API for easy access. The powerful search engine lets you find any specific tweet in a flash.
Private notes on posts 📝
Make your Twitter experience richer by jotting down thoughts or key takeaways directly on individual tweets. These private notes can be accessed on different devices and are a great way to keep your knowledge base updated.
Shortcuts for everything ⌨️
Mark bookmarks as read, tag quickly, and add notes with keyboard shortcuts.
Works offline 📲
Your saved threads and bookmarks are always accessible, even if deleted from Twitter.
How our users are using Twitter with Xbase.
Learning: Save valuable insights, expert advice, or useful threads on Twitter. Organize and revisit them anytime.
Research: Track important Twitter conversations, take notes, and build a reference library for your work.
Content Creation: Capture inspiration from trending Twitter posts, organize finds, and craft content for your audience.
Journalism: Quickly find, reference, and use Twitter posts in stories and articles.
Writing: Source content ideas from trending posts on Twitter and weave them into your blogs or articles.
Job Search: Save and organize job listings, tips, and company info to boost your job search and find the right fit faster.
Get Xbase Basic Now and Transform Your Twitter Experience!
🔥 Limited Offer: For the first 200 early adopters, lock in a 50% lifetime discount!
With Xbase Basic, you'll supercharge your Twitter bookmarks:
Sync Twitter Bookmarks: Keep all your favorite tweets in one place.
Powerful Search: Find any tweet easily with our advanced filtering and sorting.
Note Taking: Jot down your thoughts and keep track of important tweets.
Share Collections: Share your curated tweets effortlessly. (Coming Soon)
AI Assistant: Get intelligent assistance for even better tweet management. (Coming Soon)
🛡 Risk-Free: Try Xbase Basic with our 30-day free trial.
Let's Make The Best Twitter Bookmark Manager Together
Xbase is now in its open beta phase, and we truly value your input. Your Twitter experience will shape the best bookmark managers we aim to be. 💌
Share Your Ideas with Us!
---
FAQs
What Makes Xbase a Powerful Twitter Bookmarks Manager?
Unlike the built-in Twitter bookmarks, Xbase offers a powerful search engine and bookmark folders to categorize your favorite bookmarks and saved tweets. You can even add private notes on posts.
How Is Xbase Different from Twitter Premium Subscription?
Twitter Premium offers new folder creation for bookmarks, but Xbase provides a more advanced tagging system and powerful search features. Moreover, your saved tweets remain accessible even if deleted on Twitter.
Is My Data Safe with Xbase?
Your data is stored locally on your computer. No API calls are made to our servers for storage, ensuring the safety of your bookmarked tweets.
Can I Export My Twitter Bookmarks?
Yes, Xbase allows you to export bookmarks as a JSON file. This is a great way to backup your favorite tweets for later use.
Is there a limit to bookmarks on Twitter?
Twitter does not have a set limit, however from our experience of testing the API, the API may restrict the number of posts you can save within 15 minutes.
Can I view old bookmarks on Twitter?
Yes, but it's a hassle as you need to keep scrolling down. Xbase makes searching for old tweets quick and easy - no need to scroll endlessly.
How do I see all my bookmarks on Twitter?
Twitter doesn't offer a simple way to do this. You'll have to keep scrolling to load older bookmarks. With Xbase, you can easily view all your saved tweets sorted by tags or folders.
What are the ways to organize Twitter bookmarks?
Yes, there are two main ways. First, you can subscribe to Twitter Blue, which allows you to organize your bookmarks into folders. Second, you can use Xbase, which offers a more advanced tagging system to sort your saved tweets.
Can I see who bookmarked my Twitter post?
No, Twitter doesn't offer this feature, and Xbase respects that policy. Your bookmarks are private to you.
Is Xbase Only Available on Google Chrome?
Currently, Xbase is a Chrome browser extension, but we are exploring options for other web browsers.
Which features will be added in the future?
How Can I Share a Particular Tweet from Xbase?
Though Twitter doesn't offer a share tweet feature for bookmark folder, Xbase will soon provide a share button that lets you share your important tweets directly from the Xbase.
How is Xbase different from other Twitter apps?
Unlike most Twitter apps, Xbase saves your data on your machine. We can offer blazingly fast search because we don't have to send your data to our servers. It also makes it possible to offer the affordable pricing we have no matter how much data you have.
What's the best app for organizing Twitter bookmarks?
Tweetsmash offers email digests, Getdewey provides an affordable way to annotate and sort tweets. Xbase is perfect for power users with thousands of bookmarks that need performance. I have written an article about the
best apps for Twitter bookmarks,
so check it out for more detailed information.